The 6th Annual Eagle Creek  Full/Half/Quarter Trail Marathon
Saturday, August 1, 2015
Register Now – Don't wait, this race sells out in July!
Eagle Creek FAQ
Here's what you get:
An unforgettable experience running the "Best Urban Based Trail Marathon" in the country (Trail Runner Magazine, 2011)
High quality short sleeve running shirt
Unique finisher medal for all participants
Free to download race photos, posted within hours of the race
And of course bragging rights!
Because the triumphs of the warrior should be recognized
To qualify for the 2015 badass medal you need to complete 2 out of our 3 trail marathon events, with at least one being a half marathon distance or greater.  The first in the series is the Winter Night Trail Marathon, next is this race and then close out the summer with our Eagle Creek Trail Marathon (August).
Race Details
Start Times:
Full Marathon: 7:30 am (Eastern Time) Wave 1
Full Marathon: 7:35 am (Eastern Time) Wave 2
Half Marathon: 7:40am (Eastern Time) Wave 1
Half Marathon: 7:45am (Eastern Time) Wave 2
Quarter Marathon: 7:50am (Eastern Time)
Race Cutoff time: 3:00pm (Full Marathon runners must start their second lap before 11:00am)
Race Field: Limited to 600 runners (total all waves)
Location: Eagle Creek Park's Eagle Crest, Indianapolis Indiana
** THIS IS NOT THE NORMAL SIDE OF THE PARK. If you have to enter through a gate house, you're in the wrong place. **
Physical Address: 7201 Fishback Road, Indianapolis, IN 46278
Early Packet Pickup:
2:00-7:00pm on Friday, July 31
The North Face at Keystone Crossing
8702 Keystone Crossing, Indianapolis, IN 46240
Race Day Packet Pickup:
6:00am-7:15am
Race Start Location
Distances & Fees: See Below
Parking: Parking is available in the lots leading to the race start as well as in the grass fields. (if dry)
Photos:  Free to download after the race!
Race Options & Entry Fees
Race Option
Price through 3/30
Price 3/31-7/6
Price 7/7-7/26
Price 7/27-Race Day
Or Until Sold Out
Shirt Not Guaranteed
Full Marathon
$70
$80
$95
$105
Half Marathon
$50
$60
$65
$75
Quarter Marathon
$40
$45
$50
$57
Registration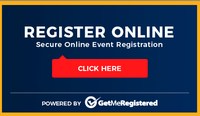 Support & Aid Station
Aid Stations will be positioned at 1.1 miles, 3.28 miles, 5.2miles and 6.55 miles (since it's an out and back course these stations will be available again on the way back to the start).
Self support table/tent will be available at the Start/Finish area for the start of the 2nd lap for full marathon racers only.  We will provide bottles water only for the full marathon at this location.
Course:
The out and back course is 13.1 miles in length, Half Marathoners will run this once and Full course racers will complete the course twice.  It begins at Eagles Crest following the trails to the south, crosses the causeway on 56th Street (street will be closed) and then north into the trail system on the east side of the park.
The first mile is single track flat with a drop down into a ravine then levels until further dropped to a old road. The terrain during this first mile is pretty straight single track with some turns and most of the trail is clean of roots. All of the first mile is tree covered.
The next section is entirely old road with some small portions of grass, still mostly tree covered. From the old road section you will turn right onto single track that changes in elevation several times… some roots and small logs. A flat section of single track then brings you to a climb to the top of the ridge along the lake, one of the local favorite places to see the water. This section is also tree covered.
You then drop down onto a man made earth dam and then up to another ridge. The single track will take you to a small park road that you will run until you dump again on single track where you will begin a long elevation (50′) gain to another ridge. This section, near the 3 mile mark, is tight single track, some roots and small log crossings with lots of curves. At the end of this section you will be at the "Big Bear" which is the old steel bear brought to us by a long gone local business.
You will run a short section of grass to a fisherman's single track, this takes you down to the waters edge and up to the 56th street. Once at 56th street, you will cross the lake on the causeway bridge, hopefully during a gorgeous sunrise! After you cross, you will run along a short section of bicycle paved path that will lead you into the East side of Eagle Creek Park and past the 4-mile marker.
Once thru the entrance you will take a left on to double track that is very fine gravel. This well traveled path will be level and run you along the East side ridge along the water. This section is tree covered and not technical. Here you will have a couple of road crossings as you work your way to a set of stairs that will lead you down into a ravine and up the other side and back along the ridge which is also very flat and not technical. Another road crossing and then a slight uphill to a set of stairs.
This year we will turn you right at the bottom and run you up and over a ridge to the start of some small sections of single track. You will run a short distance right next to the water and then up to the last ridge around mile 5. This last section is also tree covered and not technical. You will run past a park ornathology center and down along the water to the turn. This trail will take past mile marker 6 and onto the Lilly Lake gravel road for a large open causeway run. This will take you around and back to the last ridge you climbed going out. Do this all in reverse back to the finish!
Divisions & Awards/Prizes:
Unique finisher medals for all racers
Top 3 Male and Female in all Divisions
Age Groups Male & Female (Awards are 3-deep for fields greater than 100, 1-deep for less than)
Divisions:
Under 18
18-24    25-29
30-39    40-49
50-59
60+ Masters Division
You will automatically be entered into the correct division based on your age.
For more information, please see our

Eagle Creek FAQ
Testimonials
"Just wanted to let you know that I had a great time at the Eagle Creek trail race today. I ran the half, and enjoyed every muddy step. Well organized, and lots of great, hardworking, cheerful volunteers. Definitely a highlight of this visit back to my hometown. Thanks for a great morning!" -Erin Foley
"I've come a long way in my little weight loss/fitness journey and you guys helped me cap it off with my first Half Marathon in epic fashion! I had no idea what I was truly in for, had even more fun that I thought I would. Thanks!" – Casey Criswell
"Great race today! It was a ton of fun! The many aid stations really helped. The people working them were awesome!" – Ian Mittler Jr.
"Wonderfully put on race @ eagle creek trail marathon….my husband and I had a BLAST and met many awesome and inspiring runners…." – Kimberly Penny
"Thank you thank you thank you for yet another amaaazing event!!! I can't wait until the Heritage trail here in Lafayette!!!! Thanks for your hard work and THANK YOU VOLUNTEERS!" – Sarah Hill
"PA Crew–thanks for a great run this morning. My legs are tired and muddy and happy, the volunteers were fantastic, and the chocolate milk and potatoes really hit the spot. Hopefully I will be back in Indiana for another PA race in the not-too-distant future." – Erin Foley
"Folks – another fantastic race today! Thank you for all your hard work!"  – Mike Malangoni
"Definitely had such an awesome time today! I'm already looking so forward to next year …once again to do it again!" – Brad Rhee
"My 4th PA race, awesome time as always." – Steve Ramusack
"AWESOME race! Thanks for putting it together again… and thanks for the photos – there are some really great pics!" – Trena Roudebush